Our Holistic Healing Centre located in Bangalore. We offer(online/offline) holistic healing courses & treatment to all types of problems using the holistic healing therapies
We give treatment to all kinds of problems,be it physical, psychological, financial. A combination of different alternative Healing therapies are used in this process which are proven to be very safe and effective.
We teach the different alternative healing therapies like Angel Therapy, Reiki, Karuna Reiki, Mexican Healing, Hypnotherapy, Acupressure and many more. Do you want to know more about these courses and it's benefits?
We have come up with the master healer program where the students not only learn  the healing techniques, but get involved in the treatment procedure of live cases. To know about the program includes..
Holistic Healing is a method that focuses on the person as a whole rather than just treating a particular health condition. 
It is believed that a person is made up of interdependent parts and if one part is not working well, the other parts might also be affected. This means that if there are any imbalances in a person's life (physical, spiritual, or emotional), it can adversely affect their overall health.

Your health and wellness is about much more than just the condition of your body.
Holistic healing treats your whole body, mind, soul, and spirit as one to heal the root causes of problem and improve the overall health.
Benefits of Holistic Healing Therapies
Holistic Healing Therapies work on healing your body, mind and soul. You'll be able to see a noticeable difference in the energy level after the healing session and feel  relaxed, lighter and stress-free. This is because, all the negative energy(sub-conscious blocks) responsible for any kind of problem is released and there is a huge inflow of positive energy. It helps cure all kind of problems, be it physical, psychological, financial etc. This is possible as these healing techniques works on treating the  actual cause and not just the symptoms. Above all, It is proven to be very safe, yet effective and improves the overall sense of well-being.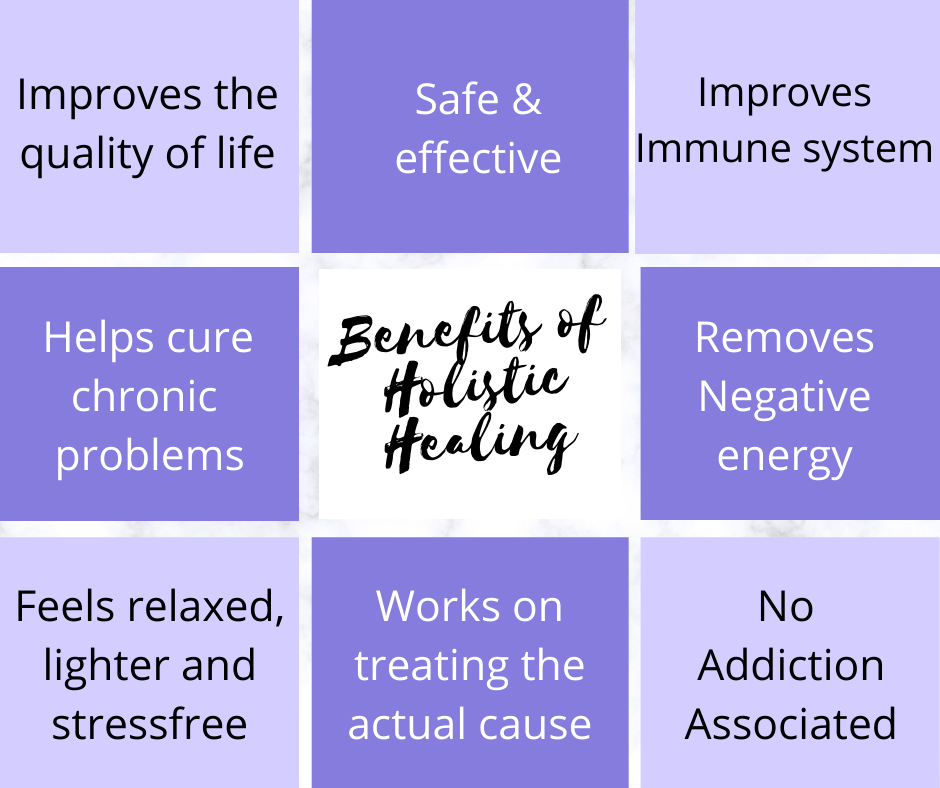 Holistic Healing techniques are easy to learn & still easier to practice 
Happy Students & Patients
Krishna Raj
I have been learning many healing techniques like Reiki, Karuna Reiki,Mexican Healing, Advanced Angel Therapy, Melchizedek Healing, Psychic Surgery from Dr.Madhu and have been practicing as a full time healer for past 3 years. Able to see some extra ordinary results for the so called incurable diseases. So, I recommend every one to learn these healing techniques & benefit immensely !!!
Computer Engineer
Guru Dutt
Rekha
Subscribe to our Newsletter
Sign up and get updates on the course schedule, special offers and more!
Get In Touch
Alternative Healing Centre
Madhu Clinic - Healing hands, Caring hearts

13/1, 2n main, N.R.Colony, Bangalore - 560019

9742116186/ 9663145566

contactmadhuclinic@gmail.com

Our working hours: 10 a.m to 4 p.m
(Consultation by prior appointment only)